Welcome - Site Map - Desktop/Tablet More pages like this: Meals - Vegetables - Breakfast, Lunch, Snacks and Treats

the: de

2 / het

2 3 - 't

->>
Plurals always take 'de'
a: (een) - 'n

/ one: één

2 3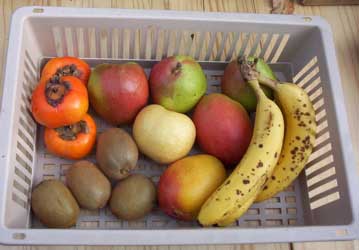 fruit

fruits
(de) fruitmand

'fruit basket' (a present for the sick)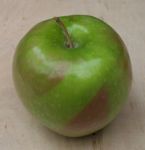 (de) appel

apple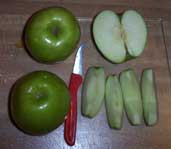 appels

apples
Dutch uses the word 'appel'

in many fruit (and vegetable) names: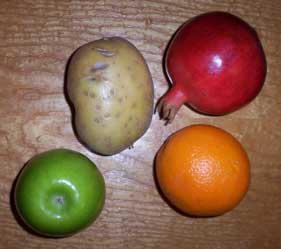 appels
(de) appel
(de) aardappel
(de) sinaasappel
(de) granaatappel

(apples)
(apple)
(potato)
(orange)
(pomegranate)

and another 'appel:'
DO NOT EAT! NOT EDIBLE! NOT FOOD!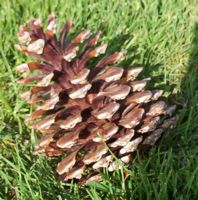 (de) denneappel

pinecone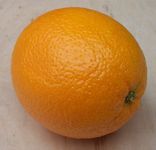 (de) sinaasappel

orange
The Dutch word 'sinaasappel' probably comes from a word like 'China apple'


the color orange is 'oranje' in Dutch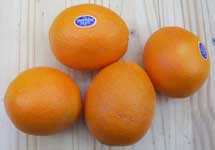 sinaasappels

oranges
(het) sinaasappelsap

2
'orange juice'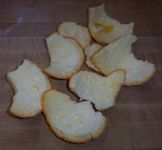 sinaasappelschillen

orange peel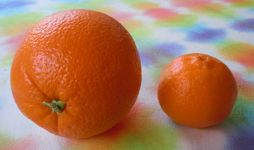 (de) sinaasappel

/ (het) mandarijntje

orange / tangerine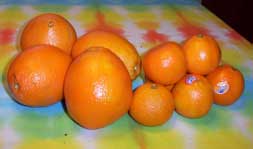 sinaasappels en mandarijntjes

oranges and tangerines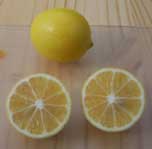 citroenen

lemons
singular:(de) citroen

2 'lemon'
- the French car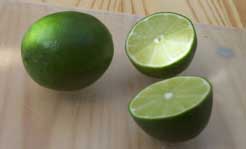 'limoenen'

limes - 'limoenen' was an old-fashioned Dutch word for 'lemons' that was revived by a famous 70s TV commercial for 'Fa' soap and came to mean 'limes'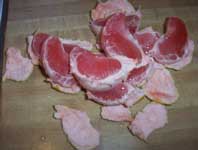 (de) grapefruit (English)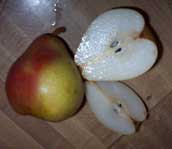 peren

pears
singular: (de) peer

2 3 'pear' - Plurals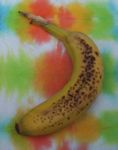 (de) banaan

banana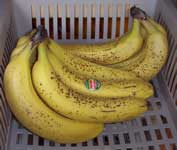 bananen

bananas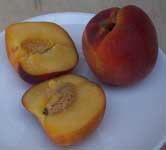 perziken

peaches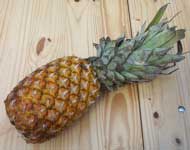 (de) ananas

pineapple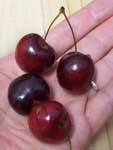 kersen

cherries
singular: (de) kers

2
3
'cherry'



pruimen

plums
singular:(de) pruim

'plum'


gedroogde pruimen

prunes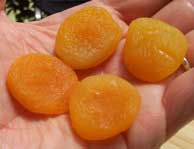 (gedroogde) abrikozen

(dried) apricots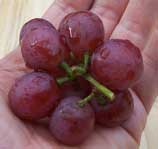 druiven

grapes
singular: (de) druif

'grape' - Plurals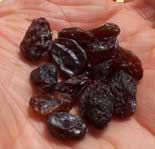 rozijnen

raisins
(krenten

2 currants)
(singular: (de) krent

'currant')
->>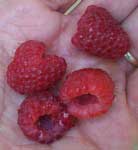 frambozen

red raspberries
singular: (de) framboos

2
'red raspberry'


bramen

blackberry - think of the 'bramble' shrub
singular: (de) braam

2
'blackberry'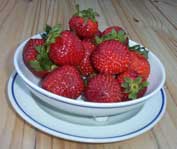 aardbeien

strawberries
bessen

2 'berries'
singular: (de) bes

'berry' - Plurals
(het) bessensap

2
'berry juice'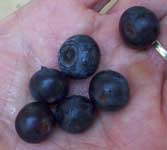 bosbessen

['berries of the forest'] blueberries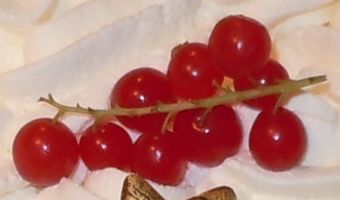 aalbessen

2
red currants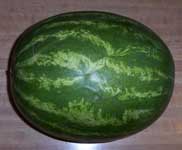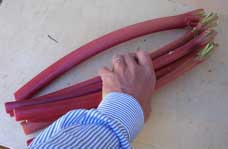 (de) rabarber

rhubarb
noten

'nuts' - also: (Music) 'notes'
singular: (de) noot

2 'nut' - 'note'
(het) nootje

'little nut, small nut'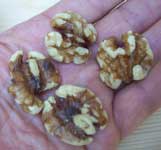 walnoten

- 2 walnuts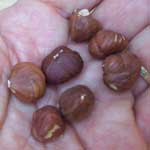 hazelnoten

- 2 hazelnuts, filiberts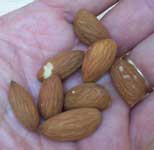 amandelen

almonds - also: 'tonsils'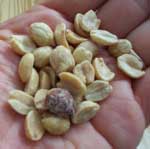 pinda's

peanuts
(de) pindakaas

2
'peanut [cheese] butter'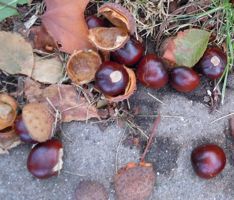 kastanjes

2 chestnuts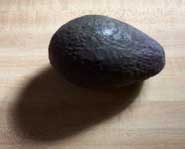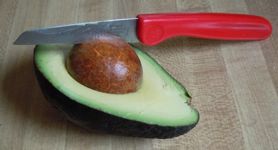 (de) avocado

avocado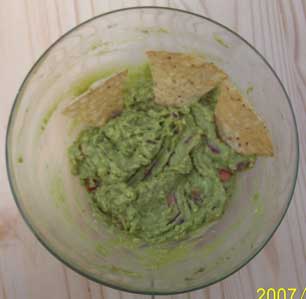 - guacamole recipe


olijven

olives
singular: (de) olijf

2
'olive'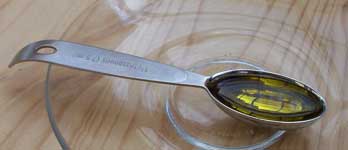 (de) olijfolie

olive oil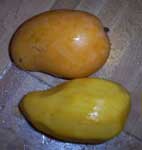 mango's

mangos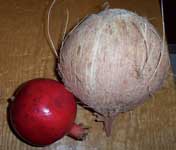 granaatappel en kokosnoot


pomegranate and coconut
Dutch fruit

is the overall word for the items in this group of edible, usually sweet, originally seed-bearing plant products that were meant for propagation of the species but that are now mostly used for pleasurable human consumption. (One could argue that tomatoes and peppers are fruits and not vegetables.) The Dutch word for one of these items by itself is (de) vrucht

- plural: vruchten

2 3 - English has 'fruit' and 'fruits' for all these words.
(het) vruchtensap

2 ('fruit juice')
- vruchtbaar

('fertile')
"Aan de vruchten kent men de boom"

2
'By its fruit the tree is known' (Proverbs 9:17)
(de) pit

- stone, seed, pip, pit

rijp

2 'ripe' - (rijp/rijpe

2)
zoet

(zoet/zoete

2) 'sweet'
zuur

2 (zuur/zure

2) 'sour; acid'
'Wild'

wild / wilde

can mean fruit growing 'in the wild,' not at a farm, greenhouse or in a garden.
Wilde aardbeien

'wild strawberries'
een tros druiven

2 3 'a bunch of grapes'
(het) vruchtvlees

2 ['fruit-meat'] - 'pulp' - the solid, edible part of fruit
Dutch fruits words exercises
Flashcards: pictures - listening
More pages like this: Meals - Vegetables - Breakfast, Lunch, Snacks and Treats
Another 'Pictures Dictionary' smartphone series of pages: First Words - 2 - 3
Desktop 'Pictures Dictionary' overview
email - Copyright © Marco Schuffelen 2015.
All rights reserved. This material may not
be published, broadcast, rewritten,
redistributed, or hotlinked to.
Gij zult niet stelen

'Thou shalt not steal'